Everybody Calm Down! This Is NOT 2008 September 6, 2019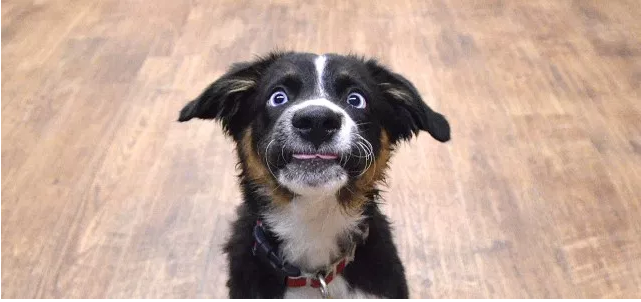 Last week realtor.com released the results of a survey that produced three major revelations:
53% of home purchasers (first-time and repeat buyers) currently in the market believe a recession will occur this year or next.
57% believe the next recession will be as bad or worse than 2008.
55% said they would cancel plans to move if a recession occurred.
Since we are currently experiencing the longest-ever economic expansion in American history, there is reason to believe a recession could occur in the not-too-distant future. And, it does make sense that buyers and sellers remember the horrors of 2008 when they hear the word "recession."
Ali Wolf, Director of Economic Research at the real estate consulting firm Meyers Research, addressed this point in a recent interview: "With people having PTSD from the last time, they're still afraid of buying at the wrong time."
Most experts, however, believe if there is a recession, it will not resemble 2008. This housing market is in no way the same as it was just over a decade ago. And most believe it will effect the housing market or the mortgage industry negatively.
Zillow Economist, Jeff Tucker, explained the difference in a recent article, Recessions Typically Have Limited Effect on the Housing Market:
"As we look ahead to the next recession, it's important to recognize how unusual the conditions were that caused the last one, and what's different about the housing market today. Rather than abundant homes, we have a shortage of new home supply. Rather than risky borrowers taking on adjustable-rate mortgages, we have buyers with sterling credit scores taking out predictable 30-year fixed-rate mortgages. The housing market is simply much less risky than it was 15 years ago."
George Ratiu, Senior Economist at realtor.com, also weighed in on the subject:
"This is going to be a much shorter recession than the last one, I don't think the next recession will be a repeat of 2008…The housing market is in a better position."
In the past 23 years, there have been two national recessions – the dot-com crash in 2001 and the Great Recession in 2008. It is true that home values fell 19.7% during the 2008 recession, which was caused by a mortgage meltdown that heavily impacted the housing market. However, while stock prices fell almost 25% in 2001, home values appreciated 6.6%. The triggers of the next recession will more closely mirror those from 2001 – not those from 2008.
Bottom Line
No one can accurately predict when the next recession will occur, but expecting one could possibly take place in the next 18-24 months is understandable. It is, however, important to realize that the impact of a recession on the housing market will in no way resemble 2008. To learn more from an expert we value, join us for the Middle TN Economic/Housing Forecast on Nov 18, 2019, right here in Murfreesboro. See below for info:
MIDDLE TN ECONOMIC/HOUSING FORECAST
Event to be held at the following time, date, and location:
Monday, November 18, 2019 from 12:00 PM to 2:30 PM (CST)
The View at Fountains
1500 Medical Center Parkway, Suite 1D
Murfreesboro, TN 37129
We are excited to host theMiddle TN Economic/Housing Forecast presented by
Edsel Charles of MarketGraphics Research Group, Inc.& Laurel Graefe,
Vice President & Regional Executive of Federal Reserve Bank of Atlanta.
Laurel Graefe's Bio: http://bit.ly/32Qut9p
Edsel Charles' Bio: http://bit.ly/2ZbC2VR
12:00PM - 1:00PM Lunch Buffet (catered by Steakhouse Five)
1:00PM - 2:30PM Economic Presentation
This event is free, but you must RSVP to attend. Please click here to register!
You can also RSVP by calling Red Realty at 615.896.2733 or email rsvp@redrealty.com.
We hope you can make it!
Hosted by: Red Realty, LLC | The View at Fountains
Sponsored by: Red Realty, LLC | The View at Fountains | iServe Residential Lending | Lawyer's Land & Title | MarketGraphics Research Group | Federal Reserve Bank of Atlanta