How Technology Is Enabling the Real Estate Process April 8, 2020

Today's everyday reality is pretty different than it looked just a few weeks ago. We're learning how to do a lot of things in new ways, from how we work remotely to how we engage with our friends and neighbors. Almost everything right now is shifting to a virtual format. One of the big changes we're adapting to is the revisions to the common real estate transaction, which all vary by state and locality. Technology, however, is making it possible for many of us to continue on the quest for homeownership, an essential need for all.

Here's a look at some of the elements of the process that are changing (at least in the near-term), due to stay-at-home orders and social distancing, and what you may need to know about each one if you're thinking of buying or selling a home.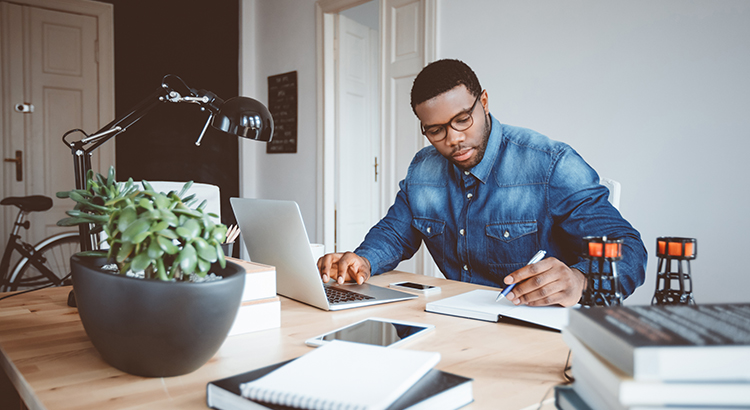 1. Virtual Consultations – Instead of heading into an office, you can meet with real estate and lending professionals through video chat. Whether it's a Buyer Consultation or Listing Interview, you can still get the process started remotely with us and we can create a plan together.
2. Home Searches & Virtual Showings – According to theNational Association of Realtors (NAR), the Internet is one of the three most popular information sources Buyers use when searching for homes. We can send you homes available based on your criteria and help you request a virtual showing when you find a home you would like to see. This means you can virtually walk through the homes on your wish list while keeping your family healthy. As a Seller, we are currently offering virtual open houses and virtual tours too, so as not to miss those Buyers looking to find a home right now.
3. Document Signing – We have been using electronic signatures prior to this pandemic and continue to use this feature for signing your documents. It is super easy and can be utilized from your phone or computer.
4. Sending Money – Whether you need to pay for an appraisal or submit closing costs, there are options available. As usual, you can send a check by mail and if you're ready to get out of the house... we have a drop box for you to leave checks at our office along with staff inside to process those.
5. Closing Process – Again, depending on your area, a mobile notary may be able to bring the required documents to your home before the closing. Lots of options here.... we have remote closings, virtual notaries will help with this process and recently we are seeing title companies equipped for e-closings right from your computer.
Although these virtual processes are starting to become more widely accepted, it does not mean that this is the way things are going to get done from now on. However, we see the possibility of these new convenient options being a possibility in future real estate transactions.
Bottom Line
If you need to move today, with the help of technology––we can make it happen; there are options available. To learn more, feel free to reach out to us. TeamFraker@redrealty.com
Team Fraker, Red Realty, LLC
615-456-8016 - Jason cell
615-533-5622 - Allison cell
615-896-2RED - Office